Eco Enlightened
Repurpose is our purpose. We offer reclaimed cotton and leather, designer vintage and upcycled natural fiber. Our packaging and mailing products are all recycled or compostable.
Style is Genderless
Our aesthetic is oversized and boxy, celebrating exaggerated shoulders, wide sleeves and a bit of billow. We don't assign gender to our garments and believe everyone can wear anything.
Find Your Fit
We're pleased to offer custom tailoring to your preference. Whether it's a sizing adjustment or creating a different look entirely, we welcome your ideas. Shipping is also available for this service.
Art of the Craft
Less and better. We purvey staple pieces constructed with care. Withstanding the weight of use and revolving trends, our offerings are as well-crafted as they are versatile.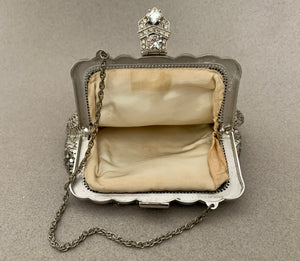 The Superiority of Age
Most often, the greater the age of a piece, the higher the quality. Aged metals are naturally occurring- not the manufactured, coated plastic of today. Natural fabrics are just that, never blended with synthetics or factory-made from chemicals.
These "newer" standards of production are not only deeply harmful to the environment but they violate human rights practices and perpetuate the consumption of disposable goods.
Learn more
Vintage Collection
Superior Fabric, Constructon and Design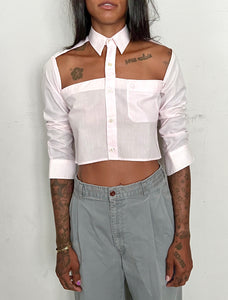 Custom Works of Art
Hand-Sewn, Reimagined Vintage Pieces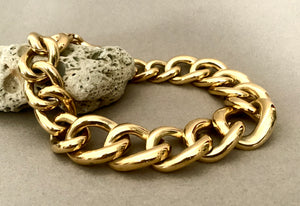 Uniquities
Vintage Jewelry, Accessories, Antiques/Rarities
Designer, Antique and Handmade
Vintage Hermés, Tiffany & Co, Gucci and More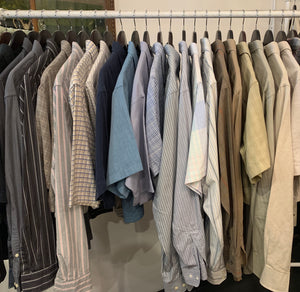 Dressing Consciously
The greenest clothing you own already exists in your closet.
Saving, repurposing and upcycling are the best ways to ensure minimal waste. Disposing of mass produced garments is virtually impossible because most new fabrics are made from plastic. As they breakdown, micro plastics are dispersed into the ground and our waterways.
Edit your wardrobe with an eco curation from our team.
We will take you through a step-by-step process of transforming your closet. Cutting the excess, targeting the essentials and reworking neglected must-haves. We'll also introduce new sustainable clothing staples that will help usher in a new look.
To make an appointment for a closet consultation, shoot us an email.
Ode to the Oversized Blazer
As one of our hallmark, wardrobe staples for years now, the oversized blazer looks chic on all body types and on those who ascribe to a gender as well as those who don't. The overszied silhouette and exaggerated shoulders add a bit of structured-cool to any look.
Whether you're devoted to this style or simply curious, it is our pleasure to find the right fit for you.
SHOP NOW
Purely Natural only
Our pieces need no enhancement. We never photoshop our pictures nor do we adjust the models in any way. Our talent uses minimal makeup and most often wear none at all.
Learn more